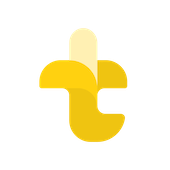 For all those who are passionate about new technologies, Tech-Banana.com gathers articles about news and current events in this sector. We imagined to create this website such as a blog in order to facilitate its reading and to make its users closer. For the realization of this website, we worked with a designer who knew how to transmit the values of Tech-Banana.com: modernity and passion for new technologies. The site is organized in a simple, uncluttered and efficient way like an "online newspaper", accessible to everyone. It is available in three languages (English, French and Spanish) and includes various sections. Indeed, it is splitted into 6 main themes (Culture, Technology, News, Business, Gadget and Tips).
Project management
Coordination with the webdesigner and developers
Development based on our own CMS system
Website hosting and maintenance
Contact us to request a quote or talk about your project !
Location
Calle Torres i Amat 21, 1a planta, 08001 Barcelona
Have a project in mind?
Let's have a chat!